Coverage Details: Depending on the plan you choose, Select will cover common appliances and/or home systems. Applicable coverage applies to all brands and models, regardless of age. Select does not ask to inspect a customer's appliances before they can obtain their warranty. However, when a repair person arrives for a repair, they will be able to see if the appliance had pre-existing conditions or was improperly installed. In these cases, they may not cover the repair.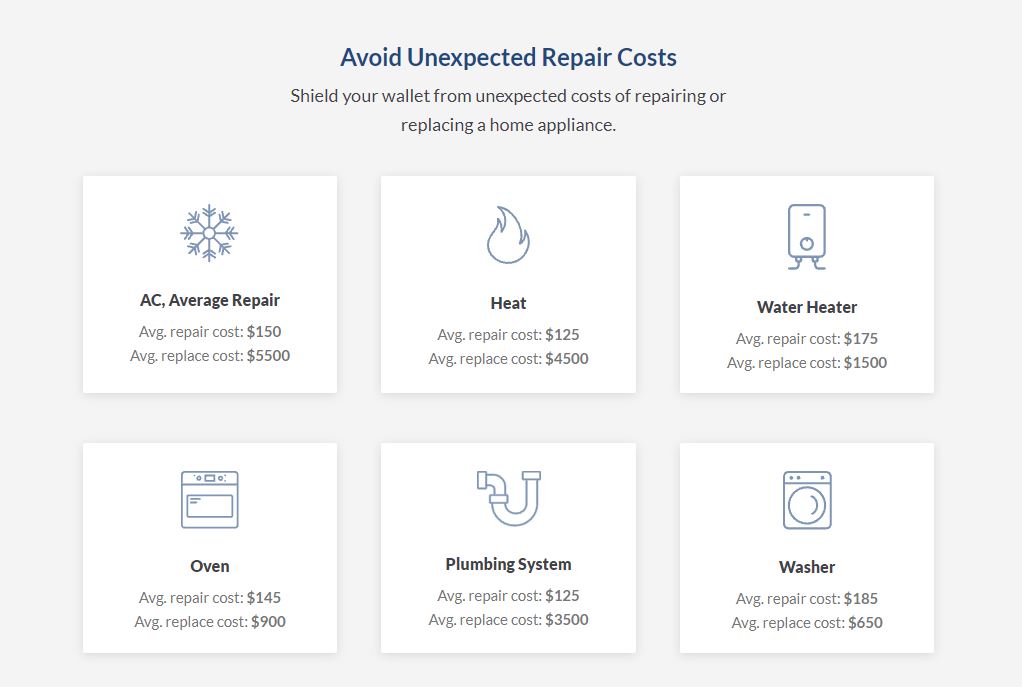 Claim Limit: Select does not have an annual limit on claims, so if multiple appliances or systems break in one year, you're covered if they're under your warranty. However, Select does have a repair/replace limit on HVAC of $2,000 and a limit of $500 for plumbing, electrical, and appliances. This limit is per item.

Select does not cover:
Appliances that are still covered under a manufacturer's warranty or extended warranty. These types of warranties usually only last for 1-3 years after you buy the appliance.

Portable microwaves

Solar systems

Tankless water heaters

Plumbing issues related to collapsed underground pipes or root intrusion

Acts of nature or anything that should be covered under your homeowner's insurance, such as fire damage, storm damage, or theft

Please review your contract for any additional policies or exclusions you need to be aware of. As is an industry standard, coverage begins 30 days after your payment to reduce the chances of someone purchasing the policy after an appliance breaks down and then claiming it happened after the policy goes into effect. Safeguards like this help them keep their plan costs low and payouts fairer for all customers.